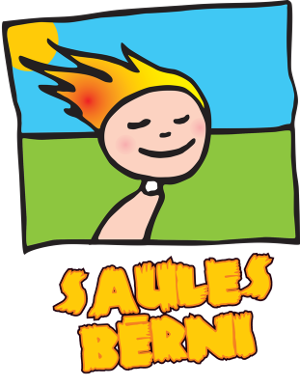 Summary of project (nr.2012.EEZ/PP/1/MEC/064/007) "Equality - different sexes, equal rights, equal opportunities" results. The project was implemented Orphans Association "Saules bērni" in cooperation with partner organization "Nepaliec Viens".
Target:
Identify and explore outside family care growing young people's awareness of gender roles and gender equality.
Reduce stereotypes; deepen young people's awareness and knowledge of gender identity, the role of equality implications of harmonious relations, employment and careers.
Encourage non-governmental organizations and teachers' skills to include in parenting process the role of gender equality using methodological recommendations based on the research and gained experience in collaboration with Russian partners;
Target group:
Population that is at risk of social exclusion and poverty, including children, youth, families with children, people with disabilities from violence victim, the person committing the violence, victims of trafficking. NGOs representing the above groups of people's rights and interests, including: members, employees, volunteers.
Partners of the project:
Independent Women's social center, 10-.I Golovko, 180004, Pskov region;
Association "Don't stay alone" Zentenes str. 25-30, Riga, LV 1069, municipality of Riga
Implementation period of the project: 01.10.2013-31.03.2015
Location of the Project implementation:
Kurzeme: Children's home in Ventspils "Selga", Perkonu str. 21, Ventspils LV 3601, municipality of Ventspils
Latgale: Orphanage in Rezekne, Vilanu str. 10, Rezekne LV 4601, municipality of Rezekne;
Riga: Association "Don't stay alone" Zentenes str. 25-30, Riga, LV 1069, municipality of Riga;
Zemgale: Children's home-orphanage in Jelgava, Zirgu str. 47a, LV 3008, municipality of Jelgava;
Children's home-orphanage in Jelgava, Zirgu str. 47a, LV 3008, municipality of Jelgava;
Independent Women's social center, 10-.I Golovko, 180004, Pskov region;
During the Project were implemented main activities:
Lesson-discussion cycle in Latvian orphanages with young people involved in the study. The project partner's role - lesson / discussion management once at each of the participating non-family institutions:
Rezekne City Orphanage, now Rezekne "Children's social services center",
Zīles, children's house - shelter, now ""Zile"children's long-term social care and rehabilitation center";
Jelgava orphanage, now Jelgava child care center,
Ventspils orphanage "Selga".
During the lesson-discussion classes and during other activities with young people we talked with it was difficult to understand things, because from the very beginning they asked questions - why we need it and what does all it mean. Therefore we facilitated lots of interactive games about gender roles, relationships, playing a real life situation. Later, drinking a cup of tea, in informal way discussed those situations - why did ignorance, discriminatory treatment, or maybe even any other reason incurred. In this way we created stories about this so actual and important area, so young people better understood and they gladly took part in conversation. It should be noted that it is not fault of the lecturers why young people don't want to talk about gender equality, but the reason was that young people was unable to hold the interest of it, and their relatively low level of knowledge in general about public trends and social developments around us. It should be added, that before the project young people associated gender equality only with sexual areas.

Experience exchange tour to the Russian Federation, which was attended by representatives of partner organizations, which together with the project's organization representatives visited the Pskov region of the Russian Federation. During the experience exchange journey became acquainted with the partner organizations' "Independent women's social center" experience in solving equality-related issues, education of young people from children's homes, partners presentation of the results of youth surveys, the common and different identification as well as discussed the issues of gender equality's future solutions.
Youth camp "Your options. Know and use!"
During the camp took place activities based on the research results: educational lectures; theoretical and practical studies; discussions; individual specialist consultations.
In different forms and levels were discussed themes about:
gender identity and gender roles;

social stereotypes;

history of the idea of gender equality, development, modern trends;

gender equality opportunities and possible "traps";

necessary knowledge for young people about themselves (the sense of identity, self-esteem, healthy lifestyle, motivation, career building);

citizen's rights and obligations (regardless of gender), in accordance with the Latvian national laws and regulations;

public authorities and non-governmental organizations representing or in a given situation can help protect these rights;

social networks influence, the importance of communication and idea modeling;

Forms of self-realization and opportunities regardless of gender.
Partner of the project quality engaged in the realization of these activities, because the association "Do not stay alone" throughout the previous period every month led discussions and lessons in orphanages. Project partner perfectly cooperated with experts who were invited to the camp lesson implementation.
"Methodological recommendations for educators and non-governmental organizations for youth education in the orphanage in gender equality issues" have been developed and issued in-duplicated. Partner organizations representatives together with the association "Sun Children" participated in the development of methodological materials, because:
actively cooperated with the target group of the previous activities and knowledge of the target group "gaps" in knowledge about gender issues, therefore, what should be improved in pedagogical activity in orphanages to avoid such "gaps";

society has experience in book publishing, which was useful experience in methodological material development.
Seminar for educators and NGO representatives about the research results and methodological materials
There was organized seminar for Latvian orphanage teachers and NGO representatives after implementation of main activities and issuing methodical recommendations. Association "Sun children" conducted organizational work, ensured the transmission of information to interested NGOs and orphanages teachers, introduced to the participants project research and methodological materials, as well as its capability, while the Association "Do not stay alone!" presented to the participants of seminar lectures/discussion results, experience exchange visit results, as well as implemented camp activities and gained knowledge.
In cooperation with the Russian Federation's non-governmental organization "Independent women's social center" realized the following activities:
"Independent women's social center" provided an opportunity to visit the Pskov region in Russian Federation and get acquainted with both the Centre's work, as well as participate in a seminar for orphanage educators and NGO representatives on gender equality, during which the working group discussed the issues of gender equality in Latvia and Russian Federation as well as we visited four outside family care institutions - met with the children and teachers;
"Independent women's social center" visited Latvia in experience exchange trip, during which not only met with the participating non-family care institutions - met with young people and institutions teachers, but also participated in the seminar, which was attended by NGO activists (the realized activities related to risk young people), and non-family care institutions representatives.
Achieved results during the project:
Implementation of all activities, and they involve 80 students form four orphanages. In implementation of activities participated Orphans Society "Saules bērni" (Sun Children), organization "Nepaliec Viens" (Do not stay alone) and "Independent Women's Social Centre" members - a total of 101 people, 15 salaried employees, as well as 2,500 people who are familiar with project activities in the mass media. Project funds spent according to the foreseen budget.
Conducted research and obtained information from questionnaires and focus group discussions that characterize awareness of young people about gender equality living outside the care institutions.
Identifying young people 'knowledge gaps' in gender equality's solving issues and emphasizing them incomprehensible themes, educators during eight-month period conducted classes in four outside of family care institutions, as a result increased youth knowledge and level of understanding of gender roles and gender equality principles.
There was participation in the seminar and presentation of the non-family care institutions of the Russian Federation, gained experience on gender equality principles, problems and solutions, as well as concluded cooperation agreement about implementation of future joint activities.
In methodological material gathered in the research way obtained information and conclusions, summarized information on how to build a discussion with young people about gender equality issues and strengthen each individual's gender identity and gender consciousness.
Interested parties and NGO activists, orphanage teachers and social workers, representatives of the four partner organizations of the Russian Federation met in a joint event, and discussed the currently very topical issue of gender equality. "What is the children's knowledge of gender equality?" and how "equality" observance / non-observance spreads in ambient life. Russia's partners shared their experience in gender equality's solving issues in the Russian Federation.
Throughout the implementation of the project the association "Sun Children" provided the public with current information on project activities, progress and results.
The project assigned co-financing is 30,460.47 Euro, which spent according to the budget.

NGO Saules Bērni